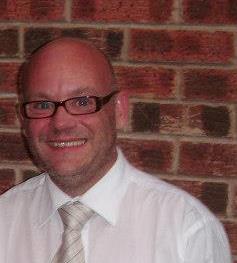 Pete, a former church organist and choirmaster, catechumenate teacher and House Group leader for the Anglican Church.

Pete was originally ordained to the Priesthood in Bournemouth within The Province for Open Episcopal Ministry and Jurisdiction on the 4th of May 2001 by +Richard Palmer, and Consecrated as a Bishop on the 15th August 2010 when his Episcopal Orders were Sub Conditioned by +Martyn Douglas.

He has a vast knowledge on church music and was trained at the altar by Mirfield Brethren. Pete has a comprehensive knowledge of celebrating the Liturgy, and enjoys looking at ceremonial rituals with a fresh and new outlook. He believes very much on focusing on community outreach, and has an active ministry to the bereaved within the East Midlands, and beyond.
He is very much a family man he is in a relationship with Paul and has three grown up children Edward Alistair and Naomi and is Father in Law to Emma and Abbie and Pappy to his Grandchildren Alfie, Noah, Evelyn and Louis

His interests includes a love of landscape photography, cooking, studying various aspects of spirituality and spending time at the coast.

Although Pete does have a very small sacred space within his home and, via Facebook, goes live, to virtually celebrate The Eucharist most Sunday's and Feast Days. He believes that the Sacraments should be taken to the people on request, so therefore he is more than willing to go to a member of the community's home or work place to offer the sacraments.

Over the past 20 years Pete has lived and worked by faith and has been blest by God with a varied ministry to the people of the East Midlands and beyond.

Copyright 2015 Peter White. All Rights Reserved